20 tags
18 tags
19 tags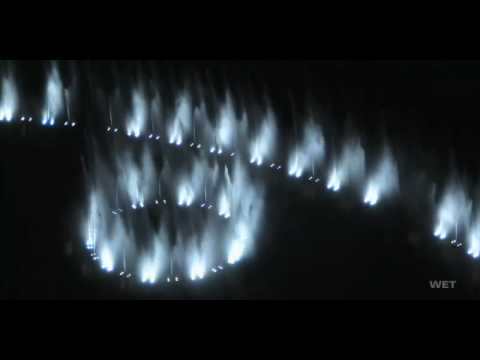 17 tags
17 tags
18 tags
23 tags
9 tags
9 tags
11 tags
17 tags
17 tags
17 tags
9 tags
15 tags
15 tags
18 tags
16 tags
13 tags
16 tags
17 tags
16 tags
16 tags
7 tags
Watch
For our October 2012 LosAngeles/CreativeMornings we were able to convince John Ross Bowie to come speak about design and messaging in political campaigns. John is an actor, writer and blogger who gets pretty political on the ol' Twitter. He's also one of the funniest and most clever people we know.
30 tags
10 tags
19 tags
16 tags
10 tags
Watch
Clare Crespo discusses cookbooks, art, cupcakes, and growing her unique TV show, "The Yummyfun Kooking Series," out of her garage into a network production. To learn more about Clare's adventures, visit www.yummyfun.com.
LA/CM May 2012: Nguyen Tran of Starry Kitchen
The story of Starry Kitchen is a remarkable one. Nguyen Tran and his wife, Tri, opened Starry Kitchen in their apartment. They were serving amazing food and building a following. They became the #1 rated asian restaurant on Yelp, even ahead of the two-star michellin rated Urasawa. With popularity comes exposure and when you're running an illegal restaurant you get shut down. Two years...
December 2011 - The Audience Takes The Stage
SPEAKERS (in Alphabetical Order) We're excited for this special edition of LosAngeles/CreativeMornings where we asked our audience to tell us why they should be speak at LA/CM. We asked and received a wonderful selection of entries. We think we have chosen a diverse and interesting group of speakers. Each of our speakers will speak for eight minutes and their talks will be followed by a...
LosAngeles/CreativeMornings - Justin Gage...
Join us on Friday, November 18th at Ford & Ching for the next installment of LosAngeles/CreativeMornings. We're so excited to welcome Justin Gage of Aquarium Drunkard as our speaker. Aquarium Drunkard is one of the web's most-read music blogs and is often called "the music bloggers blog." Justin is published music author, a music supervisor for film as well as a DJ on...
3 tags
Watch
Sharon Ann Lee talks about "Designing Your Own Success" at LosAngeles/CreativeMornings. The event was sponsored by Media Temple and hosted by Royal T Cafe in Culver City, CA. All video work by Chris Ganser.
David Lai - LA/CM October 14, 2011
Our November speaker is Hello Design Founder/Creative Director David Lai. David has won numerous awards and recognition for his work including a Cannes Cyber Lion, Webby, One Show Pencil, and Flash Film Festival Arrows. His designs have also been featured in Communication Arts, I.D., HOW, Print and Graphis, as well as numerous other publications and books. He has taught at the Art Center...
Sharon Ann Lee - LA/CM September 2011
Our September speaker is the brilliant Sharon Ann Lee.  Sharon is the founder of Culture-Brain, a leading cultural trend analyst, consumer expert, and writer.  She has been at the forefront of youth culture and trend analysis for over 16 years. Culture-Brain is both a think tank of cultural creativity and a working studio.  It focuses on studying cultural trends, creating artful products...
Poketo looks back on the July 2011...
Read Poketo's account of their great LosAngeles/CreativeMornings talk from last month. Thanks for the great write-up!
Watch
A video profile of our August 2011 speaker, photographer Brad Swonetz.
LosAngeles/CreativeMornings - August 2011
Our August LosAngeles/CreativeMornings will feature award-winning photographer Brad Swonetz. Brad, a Southern California resident and native, has shot for the likes of The New York Times Magazine, Wired UK, L'Uomo Vogue, Forbes, Fortune, Business Week, Zappos, Google, Verizon and more. He started as an assistant working on Sears catalogs and has worked his way up to one of the most sought after...
July 2011 - Poketo at Herman Miller
Our July Creative Mornings was one of our biggest productions yet and featured the dynamic husband/wife duo behind Poketo. Ted and Angie gave a wonderfully honest and personable presentation about how they built their brand, how they've grown their business and where they're taking it. The talk took place at the stunning Herman Miller Showroom in Culver City which is one of the more...